Featuring a powerful 27cc 2-stroke engine with spring start assist this trimmer is a must for the garden enthusiast.
Powerful and Easy Starting 27cc, 2-Stroke Engine
Trimmer Plus Tool Compatible (see below for available attachments)
Electric Start Available
Bump Feed Trimmer Head
POWER START BATTERY :  $.00
PRUNING SAW ATTACHMENT – INCLUDING LONG REACH EXTENSION: $.00
ARTICULATED HEDGE TRIMMER ATTACHMENT: $.00 
LAWN EDGER ATTACHMENT: $.00
GARDEN CULTIVATOR / TILLER: $.00
BRUSH CUTTER ATTACHMENT: $.00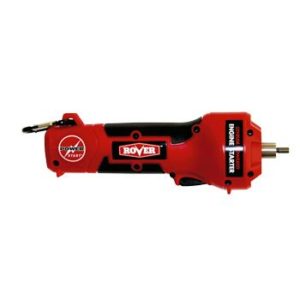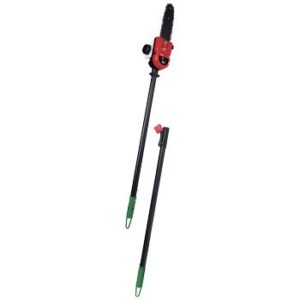 Pruning Saw With Extension Pole 11 Ft. Reach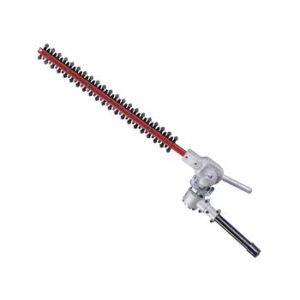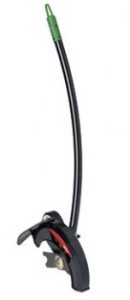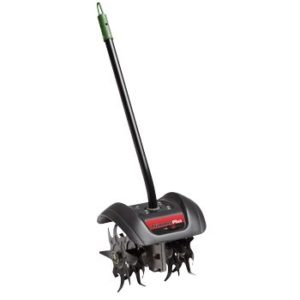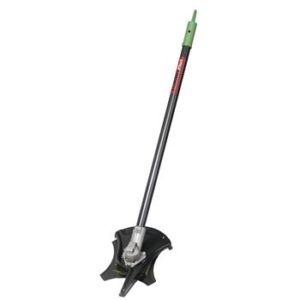 SPECIFICATIONS
Model Number: 41AD27SC333
Engine: 2-Stroke full crankshaft 27cc, Rover Engine for greater durability
Clutch: Centrifugal
Handle:  Adjustable "D" for user preference
Shaft: Straight, separates for easy storage
Trimmer Head: Bump feed
Trim Line Diameter: 0.095″ 2.4mm
Weight: 4.5kg
Warranty: 2 years
Attachments available to purchase separately: Rover Power Battery Starter, Garden Cultivator, Lawn Edger, Articulated Hedge Trimmer, Hedge Trimmer, Pruning Saw and Brushcutter.
ATTACHMENT SPECIFICATIONS
PRUNING ATTACHMENT 
11 ft. reach
20cm bar cuts branches up to 10cm
ARTICULATED HEDGE TRIMMER
56cm (22") duel sided blade
Ideal for safely trimming tall hedges
LAWN EDGER
19cm (7.5") Hardened Steel Blade
Guide Wheel
Gives you square edges the easy way.
GARDEN CULTIVATOR
20cm (7.8") Hardened Steel Tines
13-23cm Tilling Depth
Sealed Maintenance Free Heavy Duty Gear Box
BRUSH CUTTER ATTACHMENT
Hardened 20cm Reversible Blade
Ideal For Tough Stalky Weeds, Shrubs, And Small Branches